You own many accounts on WEBD.pl?
Manage them even faster thanks to WEBD ID
WEBD ID combines all Your accounts. Thanks to this option You log in only once. You have access to all Your services and easily switch between them. Additionally, uniting accounts with WEBD ID raises the amount of Your active domains, summing them up, so You can use our domain wholesale pricelist.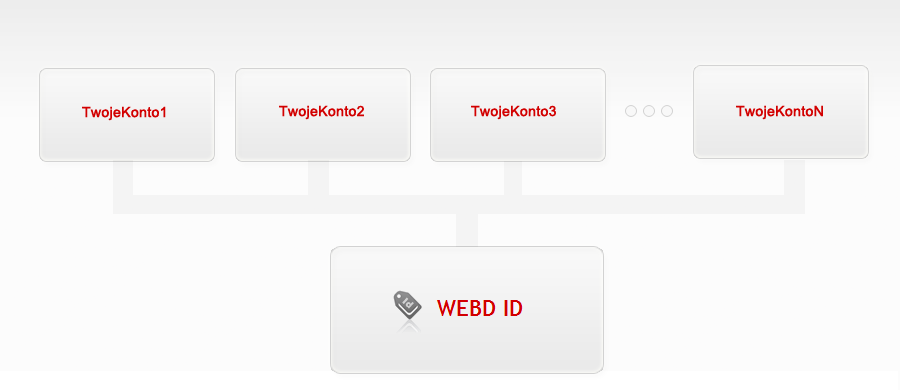 WEBD ID combines all Your accounts
In order to set it up You should log in to each of Your accounts and add them to WEBD ID
As You log in to account added to WEBD ID, You should see details form all the combined WEBD.pl accounts
You can easily separate from WEBD ID account added before
You can also log in to Client's Panel with data used to set up WEBD ID
Important! WEBD ID DOES NOT combine hosting accounts (Cpanel/FTP are still separate), it just make easier managing them