The data of the hosting owner should be changed after logging in to WEBD.pl - tab My data.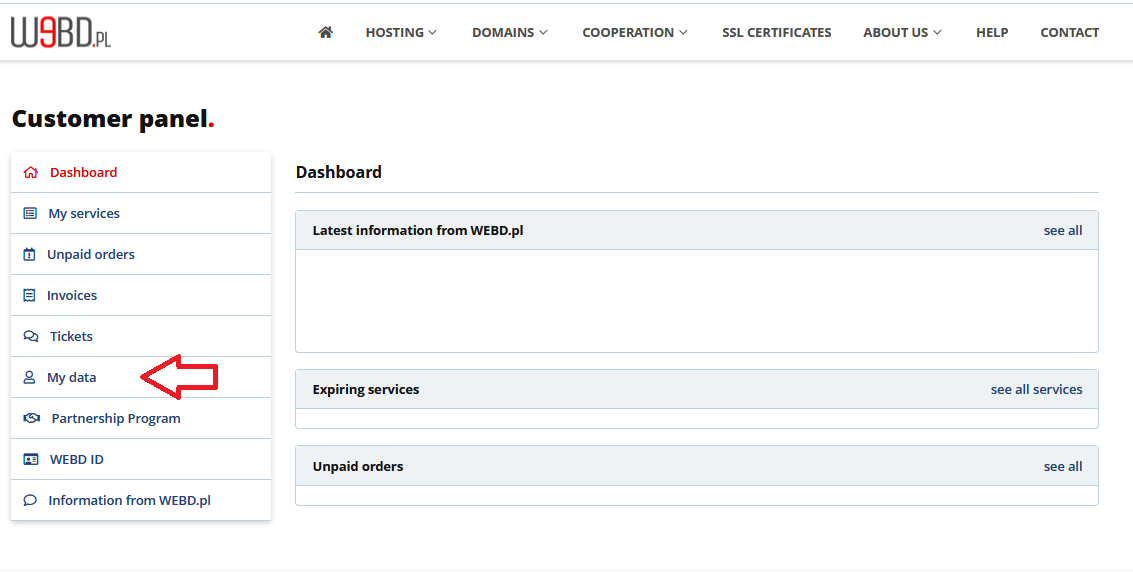 The registration information that you will find here is also the data for the VAT invoice.
If you have domains registered in WEBD.pl - also make sure that the data of the domain owner is always up-to-date. You will find the possibility of updating domain data in the My Services tab, more about that HERE.