If you forgot your password - use the reset option available here, this is the most common reason for not being able to log in: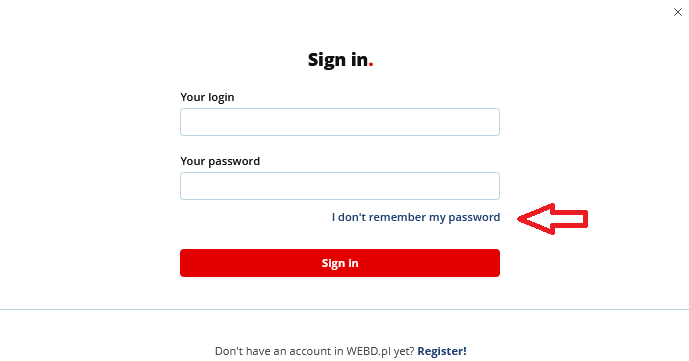 In the event that you do not remember the login or e-mail address provided for contact, you can easily track this data on the basis of the last VAT invoice. The invoices are sent only to the e-mail address authorized in the system, and the VAT invoice itself has your login in its number at the end.
In this case, you can also write an e-mail to us at sprzedaz@webd.pl for help.