To connect to the server via FTP, the device must have Total Commander, FileZilla or another - created by the manufacturer - the so-called FTP client.
We will use Total Commander for this help.
This is what the startup screen looks like after starting the program, we deliberately deleted the files, but pay attention to the division of screens - on the one hand, you have your local disk, on the other, you can configure access to the server.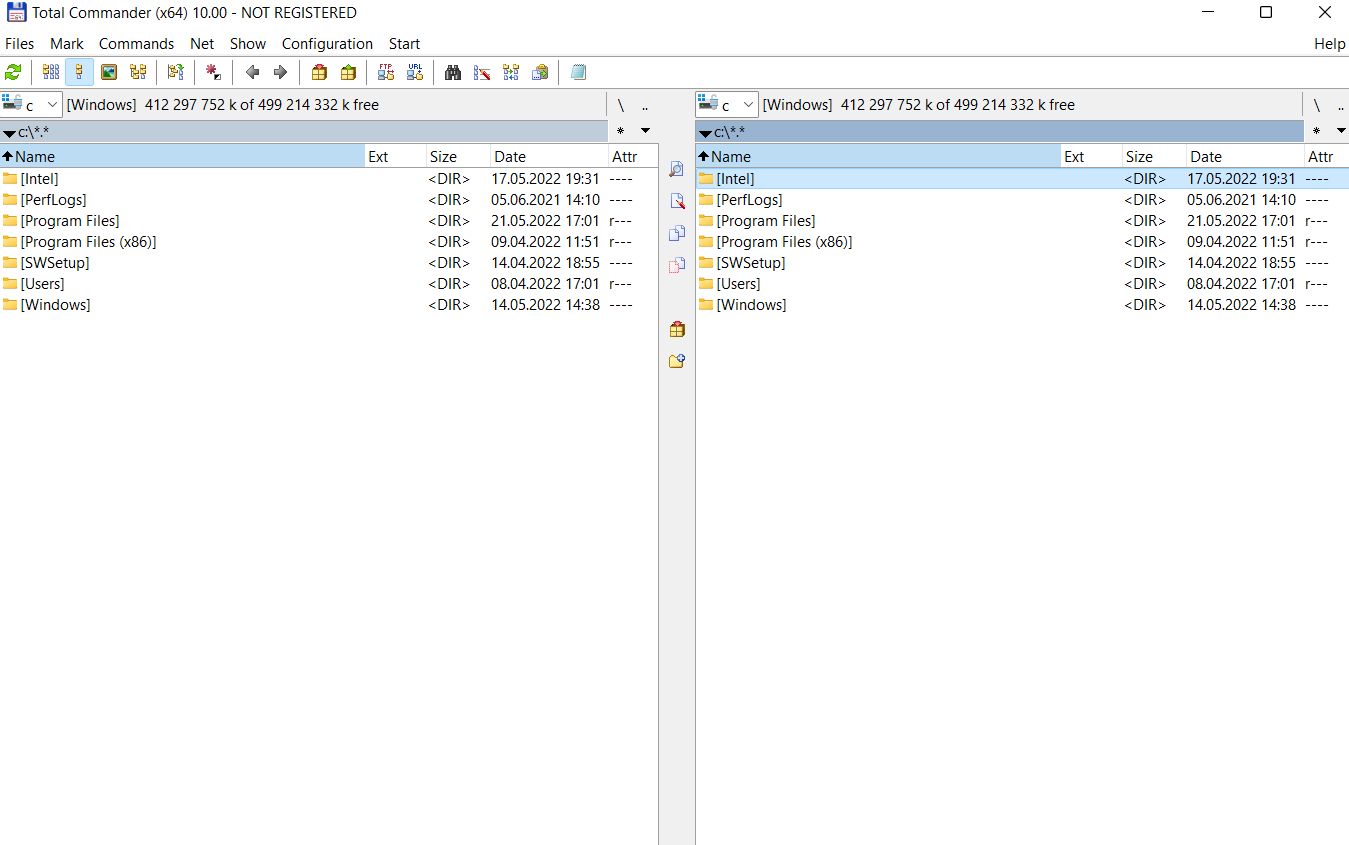 Now click the Net tab, then FTP Connect and create a connection to the server via the program, then select New connection.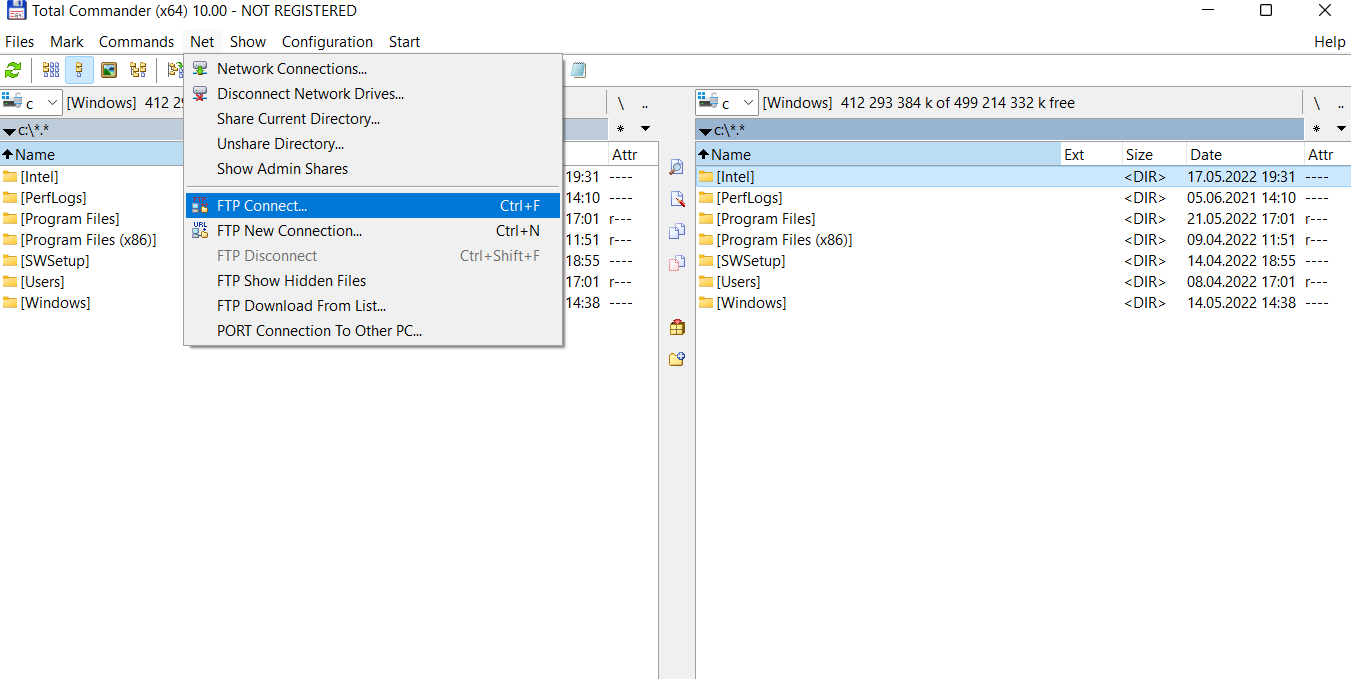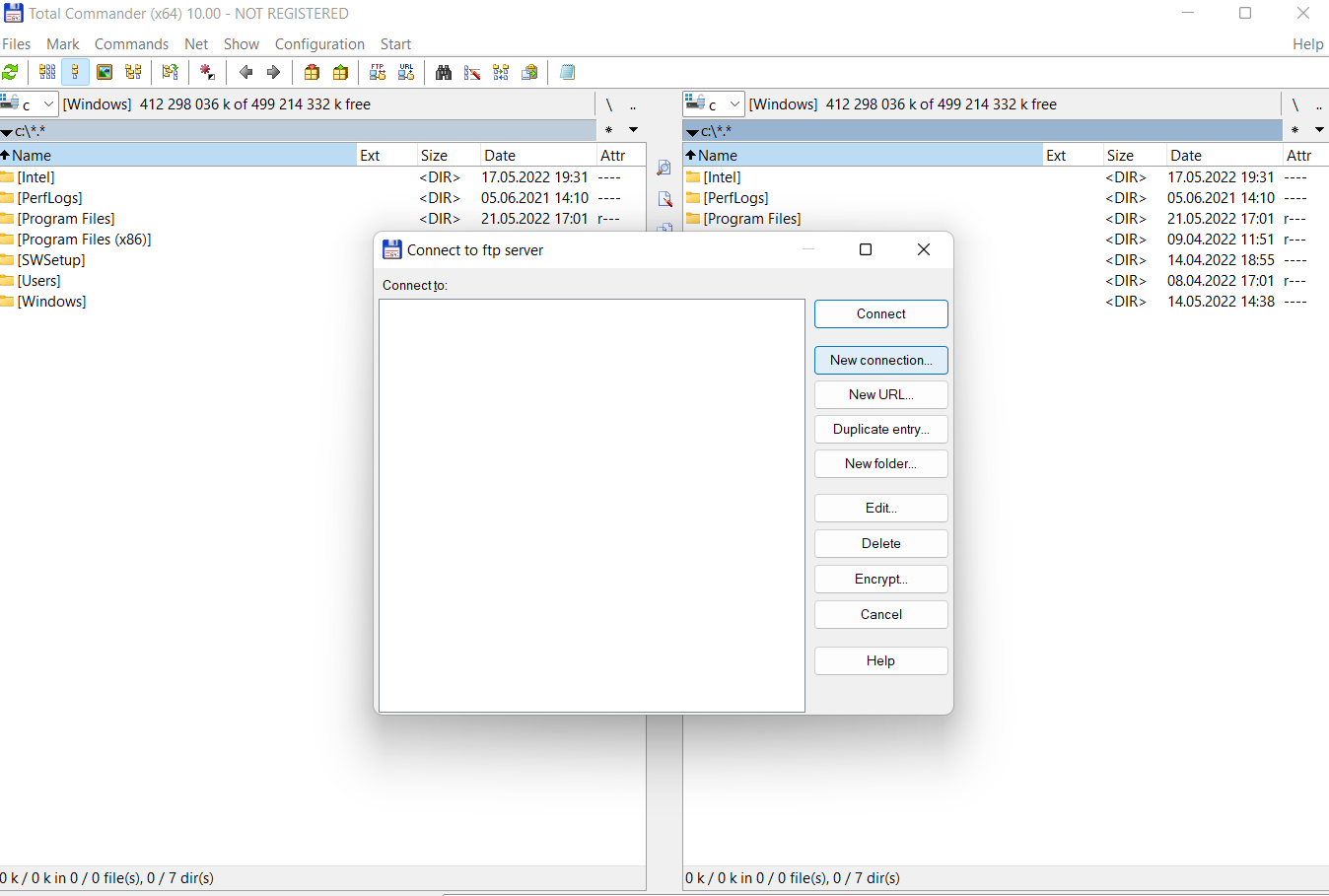 The data to be entered in connection with the main FTP account is consistent with the data that you are logging into cPanel.
Session - it doesn't matter for login, it helps you while working with FTP
The host is always the server number that is visible to you after logging in to the Customer Panel - the same one you get in the activation e-mail. Then, after the colon, we put the port number - value 21.
The login is of course the cPanel login (here the login you set up for a specific FTP account - more HERE)
Password - cPanel password.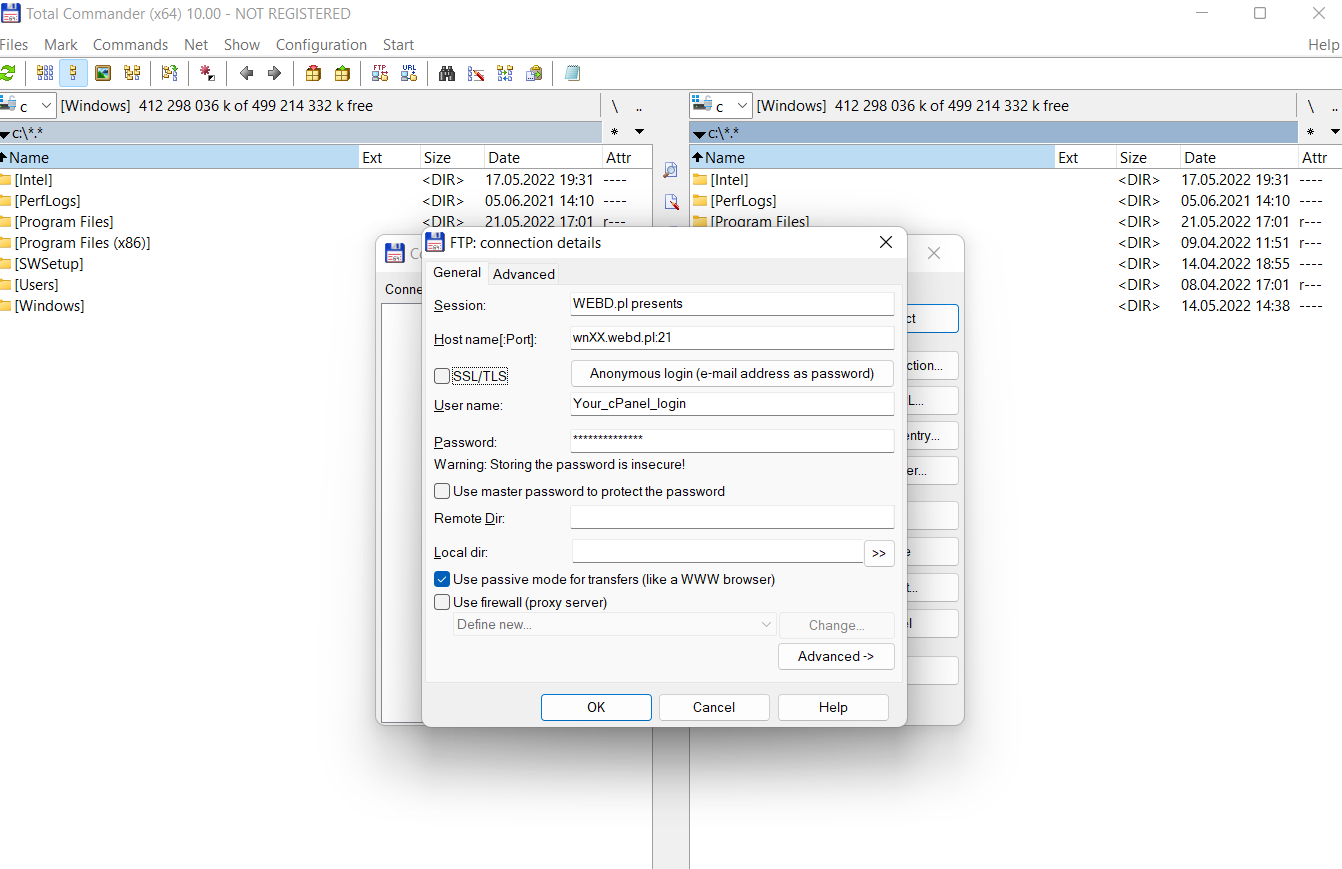 Remember - it is best to set the connection passive, thanks to it you will download many files without losing the session with the server. Here is the effect: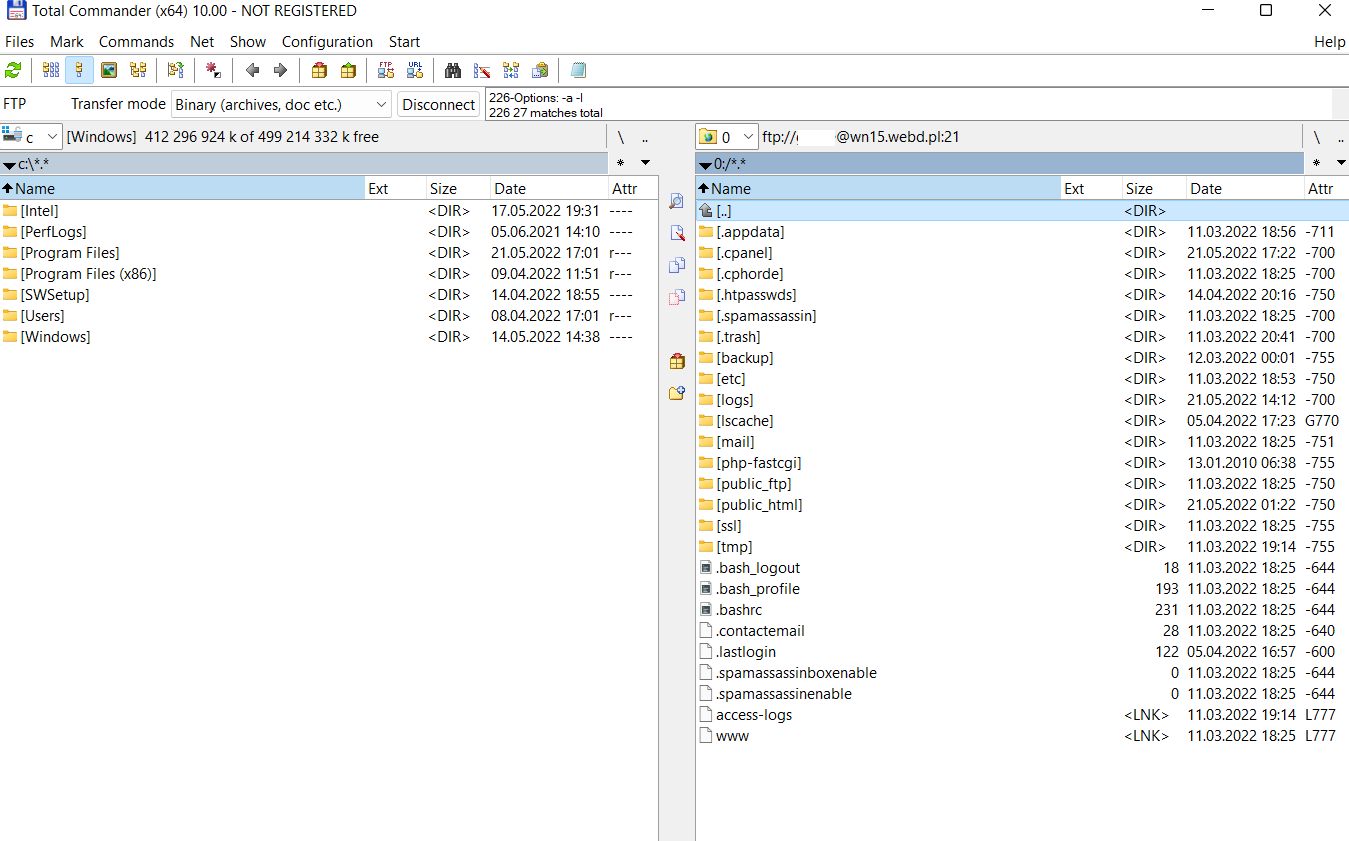 Good luck!