If you need to share a specific hosting directory with your webmaster, creating an FTP account for him is a safe solution and restricts third party access to specific resources.
Log in to cPanel (see how HERE) and go to the FTP Accounts icon.

In the next step you will be asked to choose
login to your FTP account - before you log in to FTP using Total Commander or FileZilla
passwords - of course
you will indicate the directory to which this FTP connection should be directed
you will set a limit for such an account - in other words you will define how many files your webmaster will be able to put in this directory
Like that: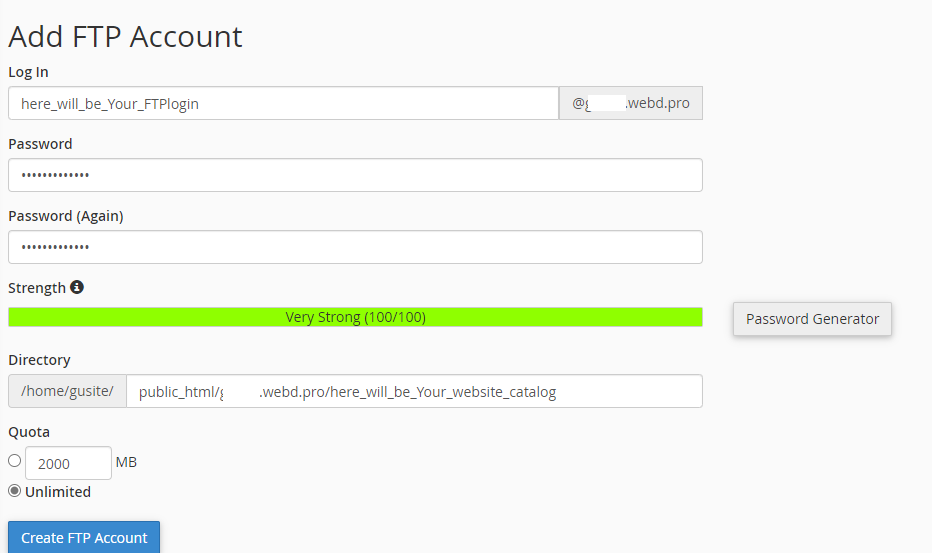 Click Create Account and provide the details to your webmaster.