If you are reading this, you are already on our website :)
Go ahead to the DOMAINS tab
Then enter the name you want to look for, you can immediately add the expected extension, then search:

The system will show you all free domains that you can immediately add to your cart. We hope your dream domain is also there.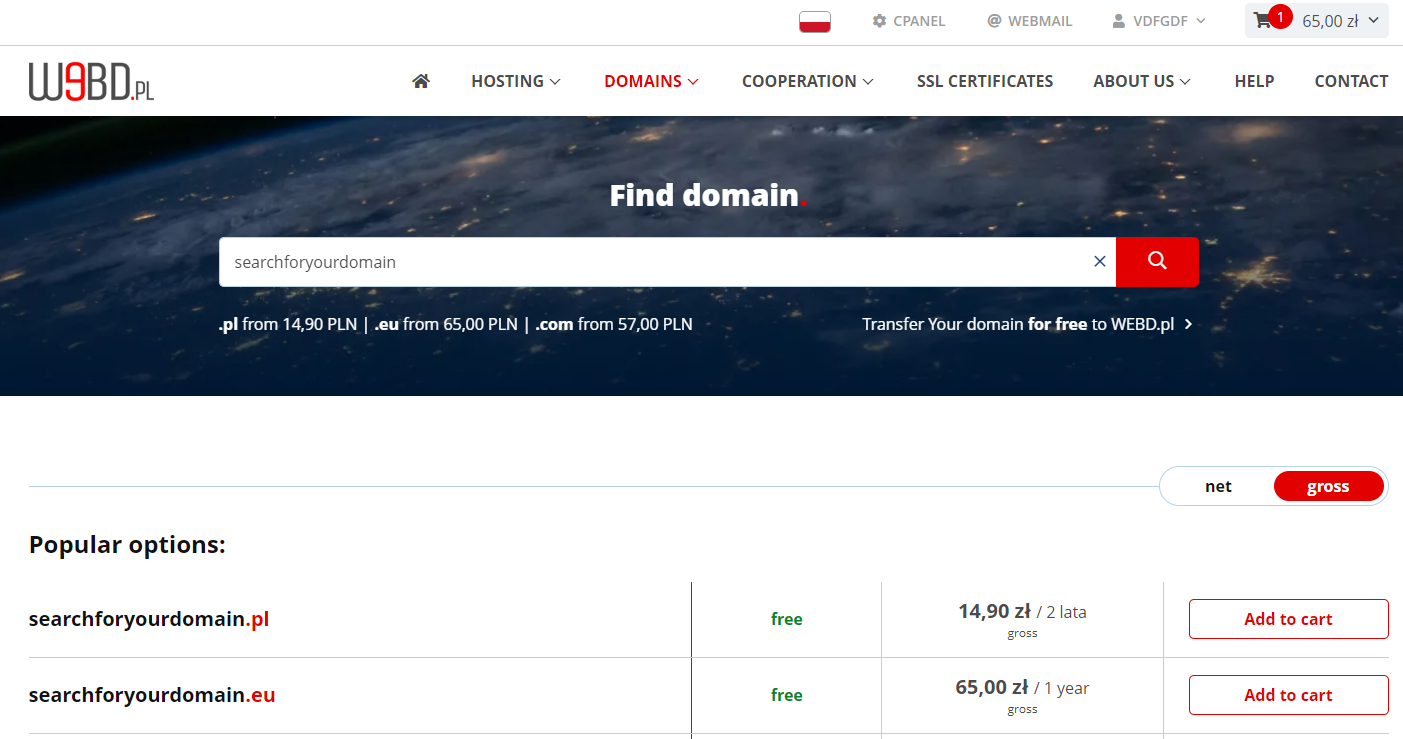 However, we decided on the .eu domain, so we go to the cart and approve the order. Remember that in this step you can add other services like hosting or SSL certificate for your domain
Log in if you already have services with us or register if we are just starting a successful cooperation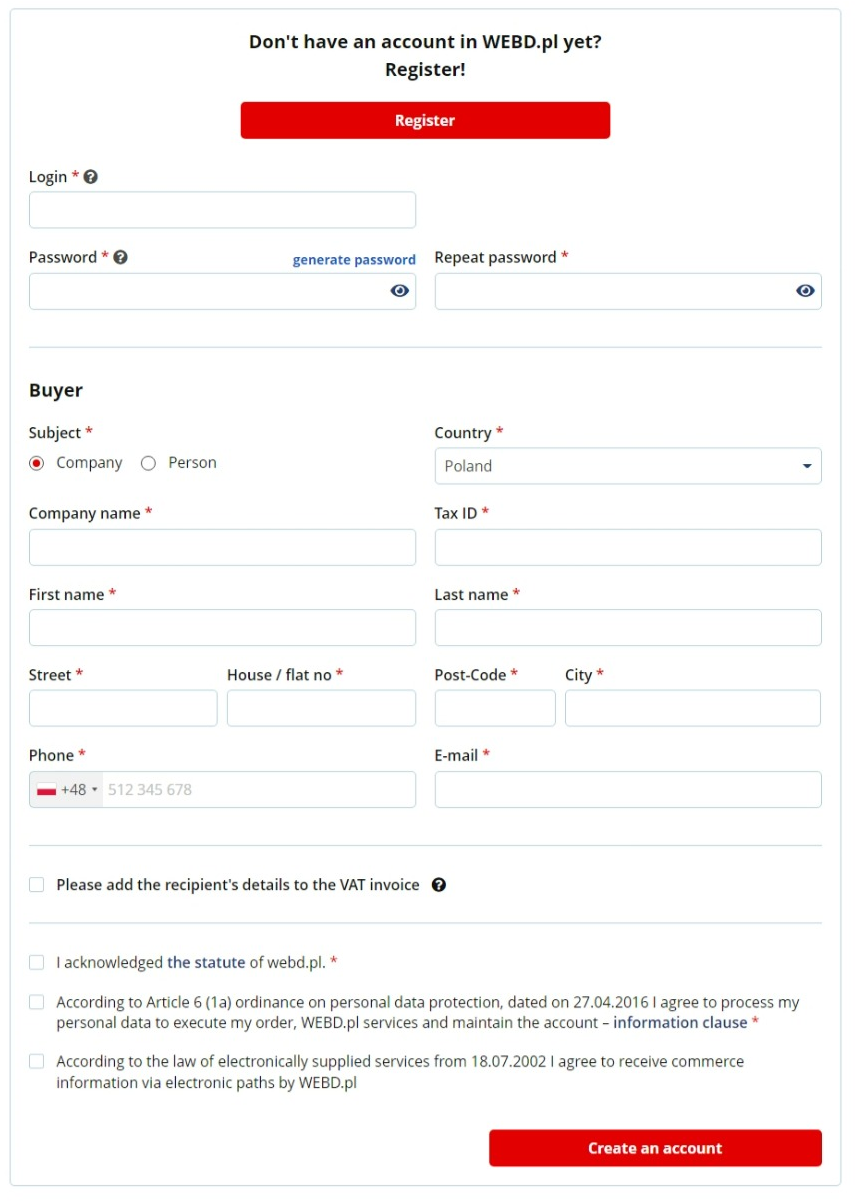 After successfully logging in or entering the required data for registration, the only thing left to do is select the payment method and make the payment :) Congratulations!